DigiCert Partners with Data I/O To Provide Hardware-Embedded Security for IoT Devices
The Internet of Things (IoT) brings connected devices directly into the homes, vehicles, and lives of consumers around the world. Ensuring those devices remain secure throughout their lifetime is top of mind for both consumers and manufacturers.
The need for OEMs to design security into their products has never been greater.
The market for secure microcontrollers in IoT applications will grow to 4 billion units over the next 5 years. DigiCert PKI services for IoT work in conjunction with Data I/O's SentriX® Secure Provisioning System to enable IoT device OEMs of any size to deploy certificate-based authentication, encryption, and integrity directly from the manufacturing line.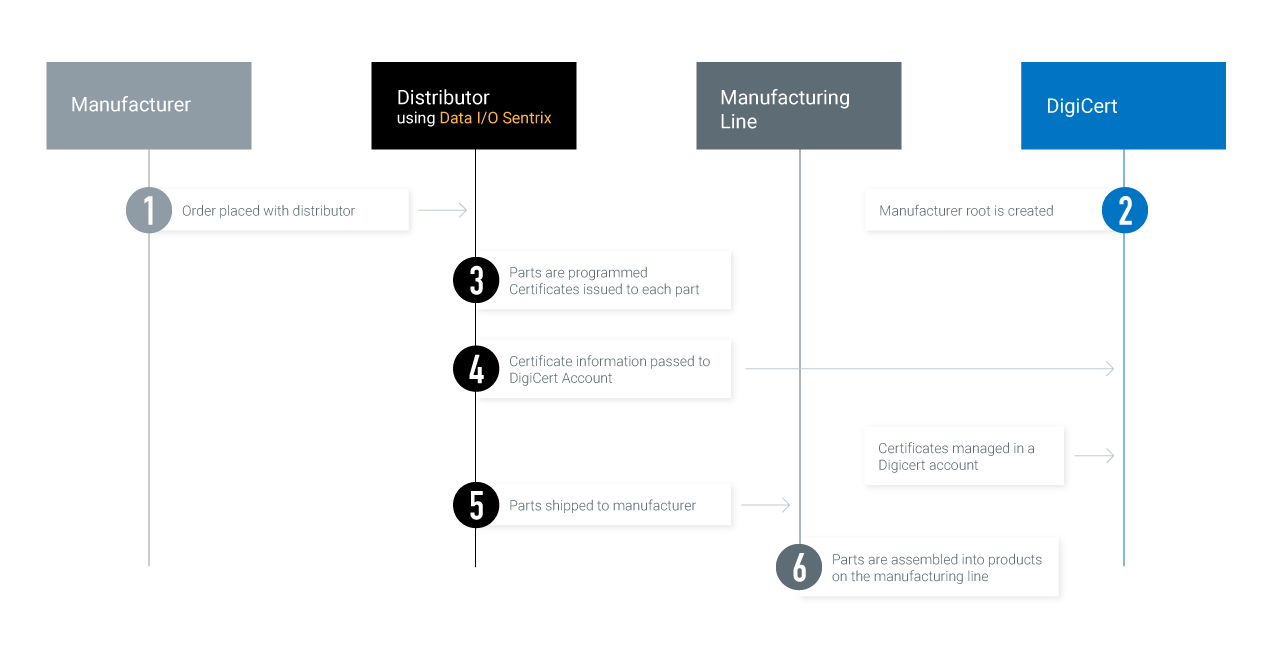 Firmware Protection, Secure Updates and More
DigiCert's certificates and PKI services will be deployable directly through the SentriX Platform to prevent unauthorized firmware from executing on the device, enable secure updates in the field, maintain supply chain integrity, and more.
Talk to Our IoT Experts
Fill out the form or call 1.801.701.9695.