SSL Encryption Certificates for BIG-IP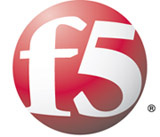 F5 BIG-IP SSL certificate configuration can be confusing. We are here to help. Whether you are working on a small-scale load balancing or web acceleration setup or a large-scale, multi-system and multi-platform organization-wide deployment, we have the SSL certificates that you need.
Find Your F5 BIG-IP SSL Certificate Solution
Because an F5 BIG-IP can work with any of four kinds of ssl certificates, the cert that is right for your needs will depend upon the way you plan on implementing SSL within your organization.
Wildcard SSL Certificates -- Secure an entire domain (www.domains.com AND mail.domain.com AND anything.domain.com) with just one certificate.
Multi-Domain (SAN) SSL Certificates -- Secure multiple unique names (www.domain.com AND www.domain.net AND mail.otherdomain.com, up to 25 total names) with one certificate.
SSL Plus Certificate -- Secure one FQDN (fully-qualified domain name) with & without the "www."
Extended Validation (EV) Plus SSL -- Stricter validation standards give you a green address bar as a means of communicating extended trust to site users and help prevent phishing and online fraud.
With our unlimited server license, and easy to use features that allow for the creation of free duplicate certificates (for our multi-name certificates), as well as our new Managed PKI Enterprise certificate management tools, you can expect to save thousands of dollars per year by switching to DigiCert in a multi-server or multi-certificate environment.
Enterprise SSL Certificate Management Tools
If your company is planning or currently involved in an SSL deployment potentially involving a large number of certificates across several servers, websites, load balancers, VPNs, or other devices, our new Enterprise PKI SSL manager might provide what your organization needs.
PKI Account View
World-Class Support
If you have any questions at all, our 24 hour support team is standing by to help! Otherwise, try our SSL support home.
F5 SSL Certificate Solutions
Whatever your F5 SSL Certificate needs, we are here to help. Our high assurance ssl certificates offer the high level of encryption and trust that your organization needs, coupled with world class support and an easy to use account PKI management interface.
Related: