IoT Connected Cars – Sophisticated Mobile Devices
The connected car is no longer the future—it is the present. Well on its way to becoming the most sophisticated mobile device in the Internet of Things, the connected "IoT car" is a trend fueled in large part by consumer demand. According to Gartner, by 2020 there will be a quarter billion connected vehicles on the road, enabling new in-vehicle services and automated driving capabilities.
However, with this rise in new innovation comes an equal rise in cyberattack opportunity. In traditional networks and systems, cybersecurity is deployed though a quick install, update, or configuration change, and at worst, executing a plan to recover lost data or tackle a breach. However, cars pose more of a challenge. Both the FBI and the National Highway Traffic Safety Administration warned that the rising use of computers in vehicles poses increasing risks of car-hacking. While manufacturers are now trying to limit the communications that can happen between different on-board systems, the linkages can still provide portals through which adversaries may be able to remotely attack the vehicle controls and systems.
To talk to an expert, call 1-801-877-2119 »
Let Us Contact You
Connected Automotive Threats
A well-publicized hack of a 2014 Jeep Cherokee earlier this year by security experts working with Wired magazine resulted in the recall of 1.4 million vehicles by Fiat-Chrysler Automobiles. Researchers recently were able to use Wi-Fi sniffers to track a vehicle's location using 802.11p connectivity that can be used for vehicle-to-vehicle and vehicle-to-infrastructure communications. Other incidents show hackers remotely hitting the breaks on a car and shutting down the engine.
Protecting cars against these ever-evolving threats must be done from the very beginning. If connected cars are not developed with proper security, they will not stand a chance against the attackers waiting beyond the assembly line.
Connected Automotive Solutions
PKI Solution: Authentication, Data Encryption and Data Integrity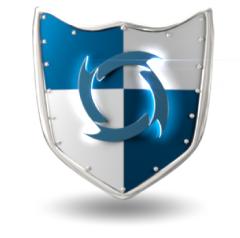 Public Key Infrastructure (PKI) authentication uses digital certificates to reach out with a "handshake" that proves a user's identity. Existing SSL Certificates help to conveniently and securely verify the integrity and authenticity of digital content to protect against data forging, firmware tampering, and uncontrolled access to personal information. PKI's role in the IoT is to provide robust authentication and create the foundation of trust using the appropriate certificates that systems, devices, applications, and users need to safely interact and exchange sensitive data.
DigiCert is a leading security solutions provider of Public Key Infrastructure (PKI) technology for securing networked devices, including connected automobiles. PKI's role in IoT provides strong identity authentication and creates the foundation of trust that systems, devices, applications, and users need to safely interact and exchange sensitive data. DigiCert PKI provides real, comprehensive solutions for the automotive industry to prevent cyberattacks.
Talk to an IoT PKI Expert
If you have specific questions about our PKI solution for securing your connected cars, please enter your information in the form below, and an IoT security expert will contact you for a personal consultation.
Request More Information
Fill out this form to request more information or call an expert at 1-801-877-2119