The reality of the Internet of Things reaches far beyond households and smart devices. The electricity and energy industries are investing billions into IoT technology—estimated to be $201 billion by 2018. In fact, the global number of devices being managed by utility companies is projected to grow from 485 million in 2013 to 1.53 billion in 2020.
Because the Industrial IoT is gaining leverage, there has been a fundamental shift in advanced energy production and distribution technology, management, and operations. For energy companies, this entails greater flexibility to accommodate new energy sources and better management of resources and processes, which leads to the enablement of new business models and services. For utilities, the smart grid era ushered in by IoT means more data to be analyzed and managed, but also better efficiency and integration.
As in other industries, IoT platforms process huge volumes of data, which can become vulnerable to hacking if not secured. Ensuring energy and utility companies, as well as their connected technology and applications, are secure must be a priority.
To talk to an expert, call 1-801-877-2119 »
Let Us Contact You
Securing Energy and the Power Grid
Reshaping the power industry demands a more flexible smart grid that can handle multiple energy sources such as wind and solar. With IoT the grid evolves from a constrained system, where power can only flow from centralized generation stations to consumers, to a platform that can detect, accept, and control decentralized consumption and production assets so power and information can flow as needed in various directions. This means there is much more hackable data that must be secured.
The world has already seen the results of energy hacking. In December 2015, half of the houses in Ukrainian city Ivano-Frankivsk were under blackout because of an APT Black Energy attack. The same year, cybercriminals attacked Kemuri Water Company and hacked into the systems responsible for adding chemicals to clean the water. With a more distributed system, the attack surface increases, further emphasizing the need for pervasive security throughout an ecosystem.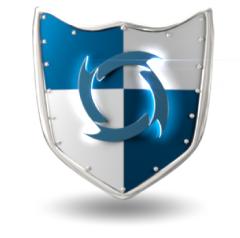 Security Solutions for the Enery/Utilities IoT
Public Key Infrastructure (PKI) is the solution for the merge of energy and the Internet of Things because it addresses the critical components of secure messaging: authentication, encryption, and data integrity. PKI uses digital certificates to authenticate and identify a device, system, or network, which means that only trusted devices are permitted to transmit messages. Certificates encrypt all communications, upholding transferred data integrity. DigiCert PKI provides comprehensive solutions for industries adopting IoT.
Talk to an IoT PKI Expert
If you have specific questions about our PKI solution for securing your IoT devices, please enter your information in the form below, and an IoT security expert will contact you for a personal consultation.
Request More Information
Fill out this form to request more information or call an expert at 1-801-877-2119.