About the Industrial Internet of Things
The Industrial Internet of Things (IIoT) is a sublet of the IoT phenomenon, referring specifically to connected technologies in the manufacturing industry. IIoT technology captures data by monitoring and controlling production processes, which improves overall documentation and quality management.
By 2020, revenues generated from the IIoT market will be about $225 billion. What's more, companies are already reliant on data captured from jet engines, gas turbines, and MRI scanners. The information collected helps enterprises utilize resources more efficiently, create more advanced models, and drive more societal adoption of these connected machines.
The IIoT movement is growing and expanding at least as fast as the Internet of Things because smart devices and connected sensors are becoming standard in enterprises and manufacturers alike. But the transition from M2M to full IIoT presents interesting challenges that manufacturers must address in order to reap the benefits of connected tech.
To talk to an expert, call 1-801-877-2119 »
Let Us Contact You
How the Industrial IoT Advances Manufacturing Processes
Manufacturing factories are becoming smarter and, as a result, the production processes are becoming more technology-driven. Connected machines and devices capture data and then broadcast it to shop floor managers in real-time.
Microsoft Corp. (MSFT) CEO Satya Nadella stated that the IIoT will turn everyday manufactured goods into what he calls "systems of intelligence." Smart machines can have the ability to know when inventory is running low, process the issue, and notify management to renew stock critical levels are reached.
Through the IIoT, data can be transmitted beyond manufacturing companies. Sent and received data can improve supply chains and deliver information to key suppliers and customers. And because customers can be more easily notified about the progress and delivery details of products, their entire experience as a customer is more organized, convenient, and beneficial.
Security Solutions for the Industrial IoT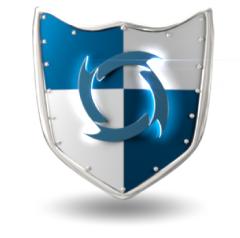 As with IoT, the IIoT poses a myriad of threats ranging from eavesdropping to malicious attacks on privacy and personal data. DigiCert is a leading security solutions provider of PKI technology for securing manufacturing devices.
Public Key Infrastructure (PKI) is a proven comprehensive solution for securing communication transmitted between IIoT devices, sensors, and machines using digital certificates. PKI can be used because it requires higher levels of authentication and identity proofing to confirm the identity of all parties involved in the communication. It also validates the information being transferred.
Talk to an IoT PKI Expert
If you have specific questions about our PKI solution for securing your IoT devices, please enter your information in the form below, and an IoT security expert will contact you for a personal consultation.
Request More Information
Fill out this form to request more information or call an expert at 1-801-877-2119.