Home automation services offer a world of convenience, such as allowing users to lock a front door using a smartphone or to control a thermostat while on vacation. However, if left unsecured, these conveniences are vulnerable for attack.
Home automation servers require complete trust across a large number of devices and platforms, each with their own set of trust standards and unique nuances in establishing secured connections. DigiCert's scalable PKI solution provides authentication for connected devices and systems, ensuring a trusted identity is established before a connection is made and communications are encrypted.
To talk to an expert, call 1-855-800-3444 »
Let Us Contact You
Security Concerns for Smart Homes and Consumer Devices
With the advent of smart homes, there is huge potential for consumer IoT technology. Smart home products come with the promise of saving time, energy, and money—they also come with the worries of hacking and loss of private data.
In fact, 71% of consumers fear their personal information may get stolen by using smart home products. As IoT products connect more aspects of consumer life, it means more private information is being entrusted into networks that may be unsecure. IoT companies must implement security features into the early development of smart devices in order to convert nervous consumers into buyers.
Security across an entire home network requires proper device authentication and data encryption to ensure that all connections and transmitted communications are protected.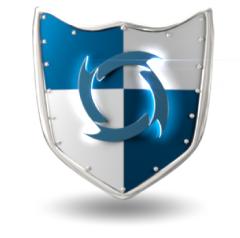 Security Solutions for Connected Homes
DigiCert's Public Key Infrastructure (PKI) provides a scalable platform for authenticating IoT devices. Digital certificates are used to encrypt the sensitive data exchanged between devices and systems, protecting the information in transit. Only after trust is established can the connection be made and other transactions occur. With properly implemented PKI, there is a foundation for systems, devices, applications, and users to interact safely and exchange sensitive data.
Talk to an IoT PKI Expert
If you have specific questions about our PKI solution for securing your connected cars, please enter your information in the form below, and an IoT security expert will contact you for a personal consultation.
Request More Information
Fill out this form to request more information or call an expert at 1-855-800-3444.