Prepare, Plan, and Architect the Internet of Things
As a global certificate authority, DigiCert's main IoT objectives are to provide digital certificates, provide access to partners who provide other IoT services, and consult with organizations about IoT security. Typically, IoT providers using PKI have four concerns when deploying certificates for IoT devices:
How will this scale?
How will I provision devices?
How will I manage devices?
How much will it cost?
DigiCert's IoT consulting services address each of these issues. DigiCert works with all industries to issue certificates using multiple signature algorithms, public key types, and cryptographic properties to meet specific IoT implementation requirements. DigiCert adopts cryptographic technology as needed and works with key contacts within organizations to ensure they can reap the full benefits of the vast PKI experience DigiCert has to offer.
To talk to an expert, call 1-855-800-3444 »
Let Us Contact You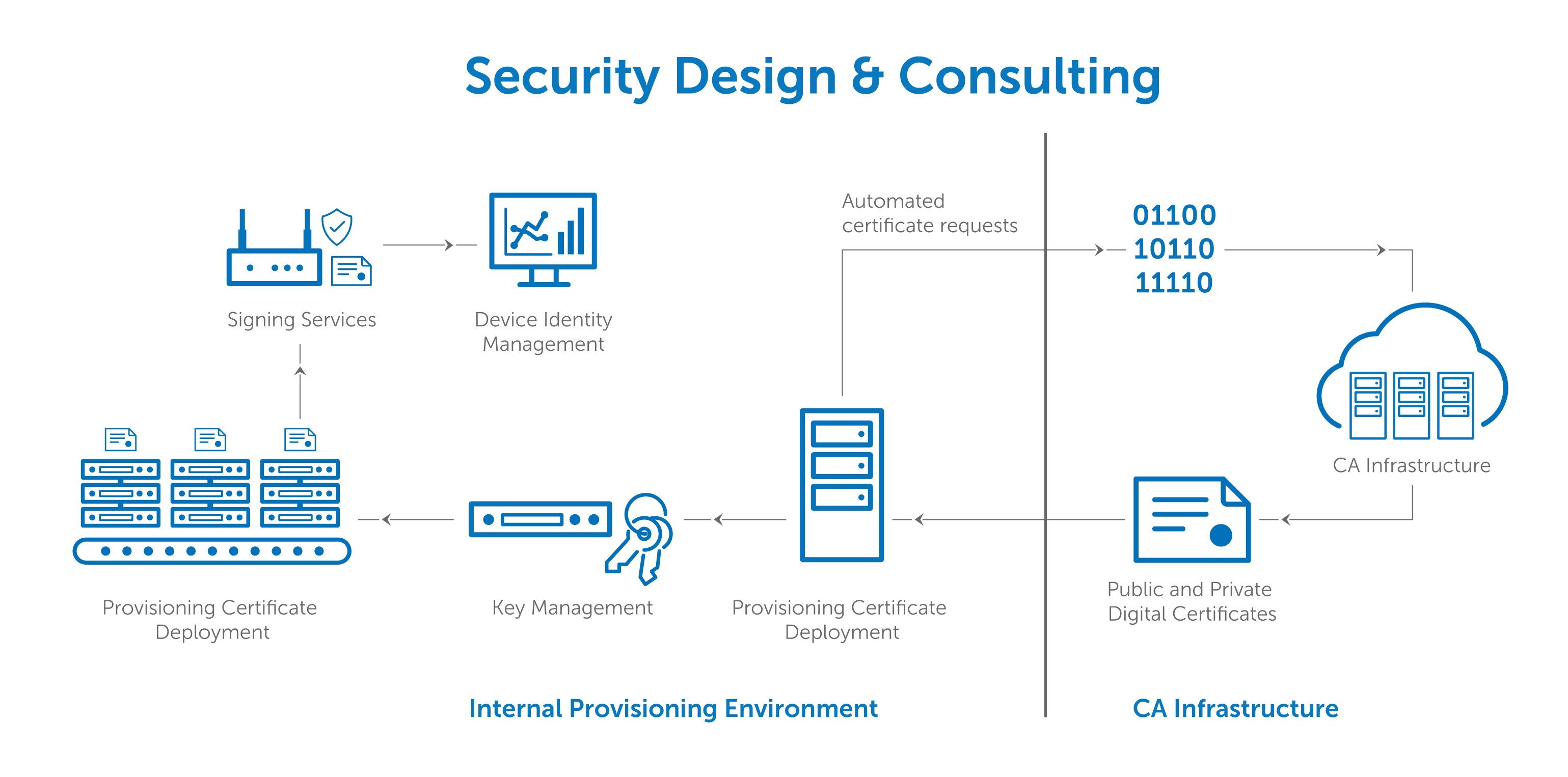 Helping Prepare, Plan, and Architect Security for IoT Implementations
If the forecasts are correct, by 2020 billions of IoT devices around the world will be connected to the Internet. As organizations move quickly to capture space in this emerging market, it is important to prepare, plan, and architect security into IoT projects from the very beginning. Device authentication, encrypting sensitive messages, and being able to verify the integrity of patches or software updates are just a few of the areas in which our experts can provide valuable insight and guidance.
DigiCert knows there are security items that fall outside of the PKI arena which is why we work with other leading IoT companies, ensuring that the IoT implementation processes are comprehensive and security-focused from the start. DigiCert and our partners can provide competitive advantages and improve the user experience while promoting brand recognition and integrity, so IoT implementations are prepared, planned, and architected to keep sensitive data private and secure.
Talk to an IoT PKI Expert
If you have specific questions about our PKI solution for securing IoT devices, please enter your information in the form below, and an IoT security expert will contact you for a personal consultation.
Request More Information
Fill out this form to request more information or call an expert at 1-855-800-3444