Secure Systems and Trusted Devices
Today, there are billions of Internet-connected devices being deployed into mission-critical systems. The potential security risks and implications have grown exponentially because anyone with a web connection has the potential to compromise these systems.
DigiCert secures millions of IoT devices. As one of the largest IoT security providers, DigiCert solutions range from comprehensive security architecture planning to production and deployment guides. DigiCert IoT PKI simplifies the complexity of connected device security for device protection.
| | | |
| --- | --- | --- |
| | Security Solutions for Connected Devices | |
PKI is the security solution for the millions of devices connecting to the Internet of Things. PKI facilitates the secure transfer of information across networks and ensures proper data security, authentication, and trust.
Identity Management
Identity verification is a fundamental element for effective security. PKI's existing infrastructure of identity vetting, completed by publicly trusted and audited Certificate Authorities, provides a needed foundation for IoT authentication.
Device Authentication
PKI enables safe authentication of users, systems, and devices without the need for tokens, password policies, or other user-initiated factors. SSL Certificates are used to authenticate a user to a device, ensure only trusted devices are allowed to connect, and authenticate messages sent back and forth.
Data Encryption
PKI inherently delivers the essential elements of privacy using encryption. SSL Certificates are used to encrypt data in motion and secure information being communicated between systems and devices.
Data Integrity
PKI ensures that data in transit has not been intercepted and/or modified before it reaches its final destination. Certificates can also be used to sign software, firmware, or configuration settings to prohibit tampering.
Protection for IoT Systems and Unsecured Networked Devices
PKI Answers Top IoT System and Device Vulnerability Concerns
The Open Web Application Security Project's (OWASP) list of top IoT vulnerabilities demonstrates the critical concern that proper data security, identity, and trust play in developing solutions for the IoT. The list cites the following among the most critical existing attack vectors for IoT and networked devices:
User & Data Privacy
Unsecure Web Interfaces
Unsecure Network Services
Insufficient System/Identity Authentication
Unsecure Cloud Backend Systems
Unsecure Mobile Connections
Unsecure Device Software/Firmware
Poor Transport Encryption Implementation
Poor Physical Device Security
DigiCert's PKI security solutions for IoT systems and devices meets the needs of projects of all industries and sizes. Leveraging our industry leading certificate management platform and robust, scalable deployment systems and APIs, DigiCert bring end-to-end security and management for the Internet of Things.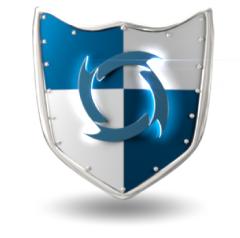 PKI: The Security Solution for the Internet of Things
White Paper: How PKI Is Securing the Internet of Things
Download our executive white paper discussing the security challenges Internet of Things (IoT) providers face and the crucial need of securing communication in IoT ecosystems. It will also argue how Public Key Infrastructure (PKI) is the tried-and-true technology solution for authenticating and encrypting device communication.
Talk to an IoT PKI Expert
If you have specific questions about our PKI solution for securing IoT devices, please enter your information in the form below, and an IoT security expert will contact you for a personal consultation.
Request More Information
Fill out this form to request more information or call an expert at 1-801-877-2119