BUILD TRUST AND SECURE YOUR SITE
DigiCert Secure Site gives you:
The Norton seal - the world's most recognized trust mark
Priority validation and support to enhance the customer experience
Access to CertCentral, DigiCert's award-winning platform for certificate management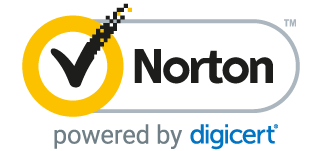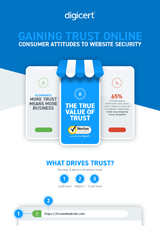 INFOGRAPHIC
CONSUMER ATTITUDES TO WEBSITE SECURITY
What makes internet users feel safe online? Discover the key findings from our website security seal study and see how trusted certificates make users feel safe and ready to share.
DOWNLOAD NOW

→
FACTSHEET
NORTON SEAL

Learn about the Internet's most recognized and trusted security seal, and why the right SSL/TLS certificate is key to building trust with consumers.
READ MORE

→