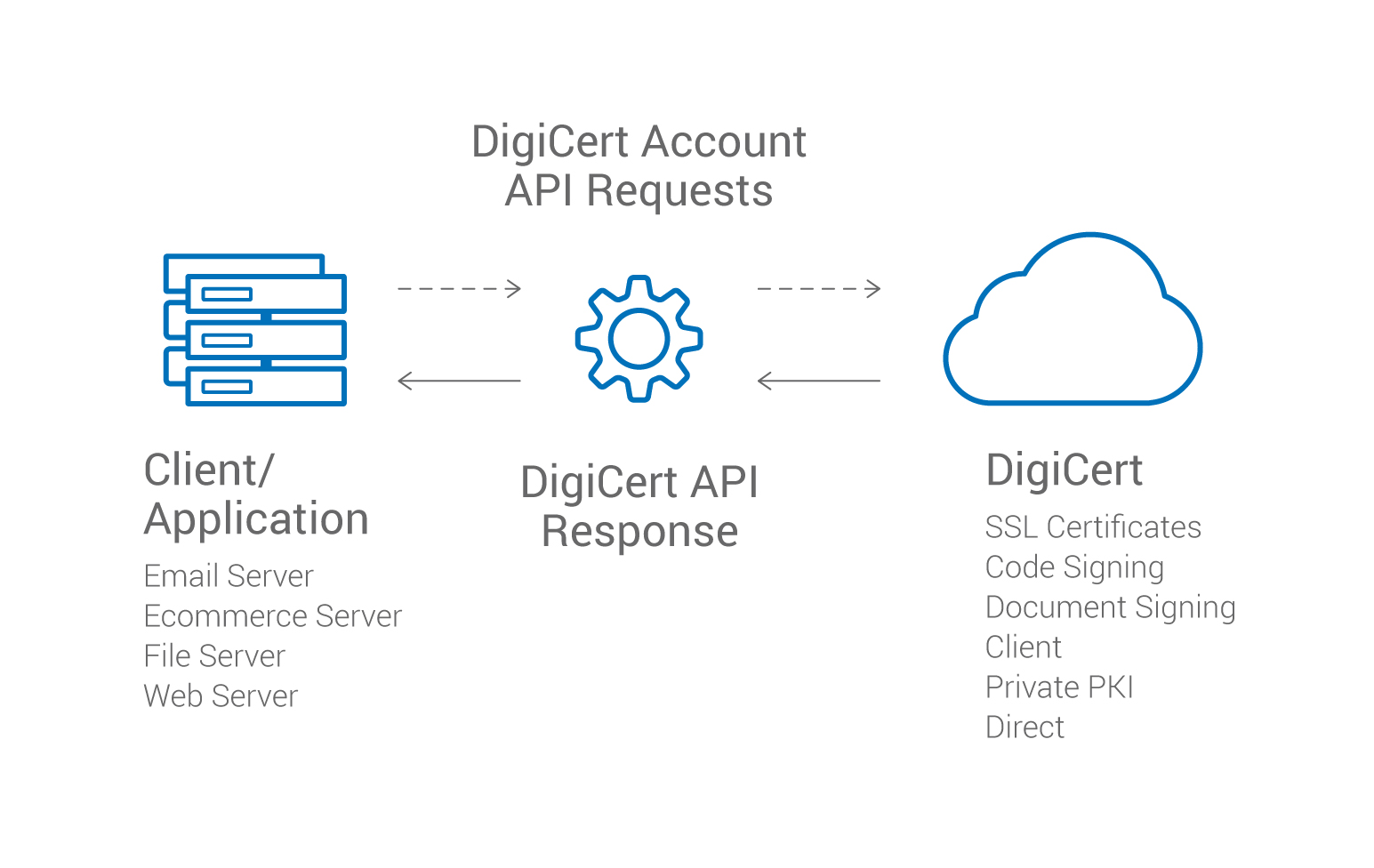 SSL Certificate Management Made Easy
The DigiCert REST API provides an accessible and secure way to manage certificates from other software and scripted or semi-automated systems. They are ideal for companies wanting to automate purchase processes for both SSL and Code Signing Certificates—making your organization more nimble and efficient. Because REST leverages widely-supported standards, the complexity of using the DigiCert API is greatly reduced.
Features Include
Request certificates

Request order status

Renew certificates

Revoke certificates

Approve requests

Reissue certificates

Reject certificates
How the REST API Works
The DigiCert REST API has a simple architectural style and utilizes the existing technology and protocols of HTTP. REST can be used to automate business processes in certificate management. Many people prefer REST APIs over traditional APIs because they have a limited number of operations (verbs like GET, POST, PUT, and DELETE) and emphasize communication between clients and services. Because each verb has a specific meaning, REST does not have issues with ambiguity. One example of REST is the World Wide Web. The World Wide Web is the largest implementation of a system using the REST architectural style.
Features Include:
REST libraries included in all major programming languages

Can return XML or JSON responses

Supports UTF-8 character set encoding for all data

Basic authentication over SSL

Uses standard HTTP method calls (available on every language and platform) to make requests and retrieve information
REST API Access & Documentation:
Your Account ID functions as the username for API access. API keys are made available within your DigiCert account for retail or enterprise use once API has been enabled on your DigiCert account. Contact your DigiCert account representative to activate the REST API for your account or for a secure document with the REST API documentation.