What is Symantec Managed PKI?
The smartest solution for simplifying user identity management for existing network access, directory services and business applications. Now from the most trusted certificate provider.
Symantec Managed PKI is the industry-leading platform that allows you to secure and manage all of your PKI applications from one place — no matter what solutions you have in place. Take control of and automate the certificate lifecycle for: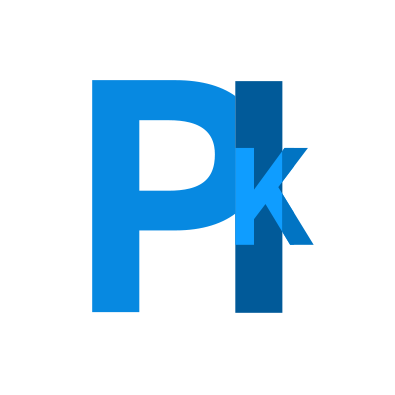 The Complete Enterprise PKI Solution

Enterprise-Ready
Maintain the control you need over policy and day-to-day decision-making, but delegate back-end tasks to DigiCert. The DigiCert solution delivers on all PKI functionality including hardware, root key protection, user key management, dual key support, availability, scalability, disaster recover, customer practices support, and more.

The Most Robust Infrastructure
DigiCert runs the most ubiquitous and modern infrastructure. Our root keys are pre-installed on all major commercial products, so certificates issued are immediately recognized and trusted.

Easy Integration
Our Managed PKI solution gives you the option of establishing an isolated PKI, a community or industry-wide PKI, or a PKI linked to our ubiquitous public roots. Enjoy no directory schema restrictions and connect to LDAP, X.500, DQL, or legacy DBMS.
DigiCert PKI Architecture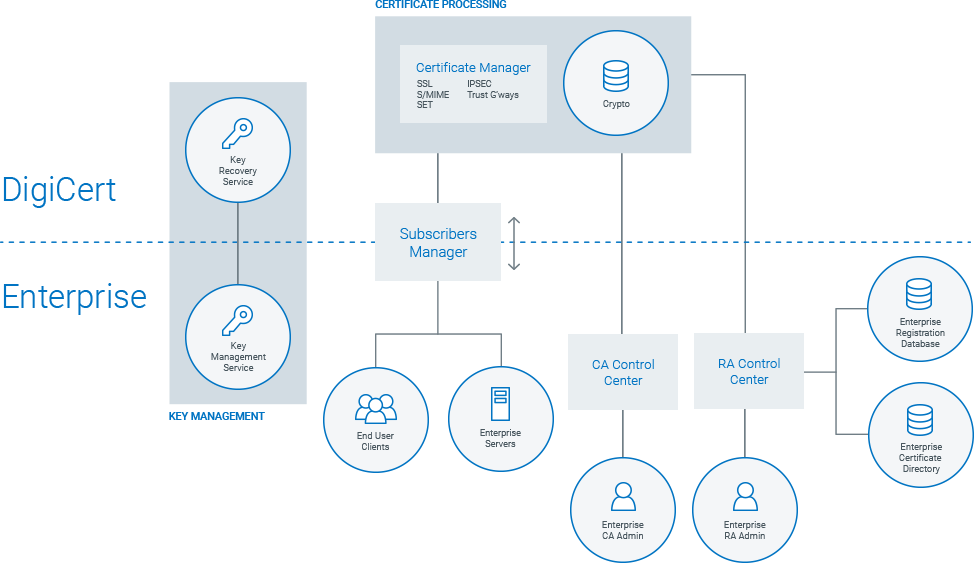 A Uniform Experience from Administration to End-User
Managed PKI meets all the critical requirements of a successful PKI deployment while providing numerous advantages.

Smarter Identity Management
Less clicks, more security. Use just one console to easily manage user profiles, devices and more.
Identity for
Everything
Our PKI platform assigns identity at every level, reduces complexities and deploys certificates for applications quickly.

Full
Compliance
Avoid added costs of HSMs, fail-safes and CPS policies by using the platform that requires no up-front capital investment.

Proven
Technology
Symantec MPKI is the longest-running PKI commercial platform and provides unparallelled reliability.

Flexible
Deployment
Our solution can be customized and are deployed in one-third of the time of an in-house, software-based PKI. We support cloud, on-premises and hybrid options.

Lower
TCO
Decrease total cost of ownership for your PKI system. Save on secure facilities, infrastructure and staffing with Symantec MPKI.
Learn How MPKI Can Work for You