Tomcat Server SSL Solutions from DigiCert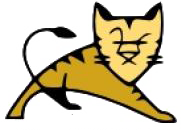 DigiCert offers the highest levels of authentication and encryption available for your Tomcat server. Many system administrators use DigiCert SSL Certificates to secure their Tomcat servers. All of the following DigiCert certificates are compatible with Tomcat Servers:
Wildcard SSL -- Secure an entire domain (*.example.com) with one certificate

Multi-Domain (SAN) -- Secure up to 25 names (www.example.com, www.example.net, etc.) with one certificate
SSL Certificate Plus -- Secure one name with and without the "www."
Extended Validation (EV) Plus -- Stricter validation gives you the green address bar in the newest browsers
Tomcat SSL installations can be a bit tricky, but don't worry. Our knowledgeable support staff is familiar with both the keytool utility as well as common Tomcat installation methods. We will be happy to help you generate your Certificate Signing Request (or CSR), install the certificate to your Java keystore, and configure your server to use it via either the Tomcat Admintool utility, or by editing the server.xml configuration file directly.
Get high-assurance SSL certificates for just $207/year
See Pricing
If you have a Java-based server other than Tomcat that also uses certificates in the Java Keystore format and you are curious if the above listed DigiCert Certificates are compatible with it, the answer is almost certainly "yes!" DigiCert certificates are compatible with all commonly used servers including other Java-based servers such as JBoss.
Creating your CSR for Tomcat just became easy
Using the keytool command isn't always easy, so we put together a wizard to help you create your CSR. No need to hit the books next time you need to make a certificate signing request. Just use DigiCert's new Tomcat CSR Tool to generate a keytool command that you can paste right in to your terminal.
Related:
Compre un certificado SSL para Tomcat hoy.