General CSR Creation Guidelines
Before you can order an SSL Certificate, you must first generate a CSR (Certificate Signing Request) for your server.
A CSR is an encrypted body of text. Your CSR will contain encoded information specific to your company and domain name; this information is known as a Distinguished Name or DN. The DN for most servers contains the following fields: Country, State (or province), Locality (or city), Organization, Organizational Unit, and Common Name.
Common Platforms & Operating Systems
Microsoft Internet
Information Services
Resources: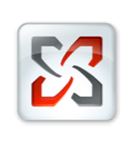 Microsoft Exchange
Server CSR Help
Resources: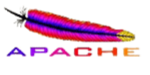 Apache Server (OpenSSL)
Resources:
Tomcat Server (Keytool)
Resources:
All CSR Creation Instructions by Platform/OS
The Country is a two-digit code - For the United States, it's US. For countries outside of the United States, see this list of
SSL Certificate Country Codes.
State and Locality are the full names, e.g. California or Los Angeles.
The Organization name is your full legal company or personal name, as legally registered in your locality.
The Organizational Unit is whichever branch of your company is ordering the certificate, such as accounting, marketing, etc.
The Common Name is the Fully Qualified Domain Name (FQDN) for which you are requesting the SSL Certificate.
NOTE: If you are generating a CSR for a wildcard certificate your common name must start with an * (for example, *.digicert.com). The wildcard
character (*) will be able to assume any name that does not have a dot character in it.
Once your CSR is created, you will simply copy and paste it into the online order form when purchasing your SSL Certificate.
Get The Support You Need, When You Need It
DigiCert has an award-winning in-house technical support team that is here to help you with any digital certificate issues that you have. Our dedication to unparalleled customer support is reflected in the numerous service awards we have won. Nowhere is this better demonstrated than in the hundreds of 5-star customer reviews we have on SSLShopper.com. In fact, DigiCert is the only Certificate Authority with a perfect 5-star rating!
Professional Support Available Anytime!
We try to keep our online documentation as up-to-date as possible. However, if you have a particular article or platform that you would like to see documentation for, please email us.
---
Support Toll Free: 1-800-896-7973 (US & Canada)
Support Direct: 1-801-877-2100
Fax Toll Free: 1-866-842-0223 (US & Canada)
Email: support@digicert.com

SSL Certificate Tutorials