SSL & PKI MADE EASY
Avoid the headaches. Simplify SSL with our
management platform and industry-leading support.
As low as $188/yr
Buy SSL Certificates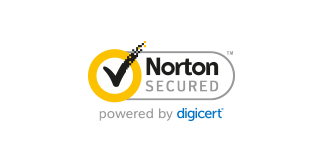 Secure Site, Now
By DigiCert
The complete SSL solution with our industry-leading management console, exclusive Norton Secured seal and priority support.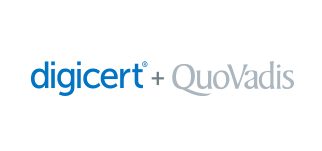 Expanding
EU Presence
QuoVadis, the EU's most-trusted PKI provider with eIDAS-compliant solutions, is now part of DigiCert.
Security Solutions for Every Business
DigiCert simplifies PKI-based security solutions at any scale,
so you can focus on growing your business.
All Your Certificates. A Single Platform.
The CertCentral® Management Platform makes it easy to protect your customers and guard your brand by automating every step of the certificate lifecycle.
Faster tracking, approvals, and issuance for individuals and teams
Automated certificate installation via REST, SCEP, or EST
Detailed discovery and inspection
Timely remediation suggestions and alerts for weaknesses
Time-saving auto renewal
Securing the World's Best Brands
DigiCert delivers certificate management and security solutions for the majority of the Global 2000.

"DigiCert offers excellent interaction with the customer, and an efficient and thorough order process. The DigiCert team has proven creative, solving common issues accepted as de facto by other PKI vendors."
Steve Rosonina, Senior Manager of Cryptography "...Our CDN is responsible for delivering up to 10% of the world's web traffic. The DigiCert API is the only thing that's allowed us to scale to encrypt such high volumes of traffic...The performance is amazing, the cost is low, and the management is easy."
Richard Marcus, Mgr of Security Ops & Compliance
Have Questions
About DigiCert Secure Site SSL Certificates?
Check out our support center or call
our award-winning support team for
help: 1.801.701.9600