CSR Creation for Cisco Mobility Server
If you already have your SSL Certificate and just need to install it, see
SSL Certificate Installation for Cisco Mobility Server.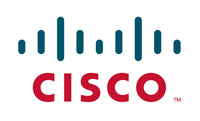 How to create a CSR for a Cisco Unified Mobility Server
For those who may not be familiar with SSL certificate management using an SSL keystore file, Cisco Unified Mobility Servers have a built in interface to help guide you through your CSR creation process.
During the initial server configuration you may have created a self signed certificate. These instructions aim not at creating a self signed certificate, but a fully functional, CA signed ssl certificate.
Create your Keystore/CSR
From the Cisco Unified Mobility Advantage Admin Portal, choose the "SSL Certificate Management" option, and then "Generate New Certificate".
Enter the requested information into the provided fields:


Server Name: Also known as your common name, this is usually the fully qualified domain name through which your server will be accessed externally (e.g., www.yourdomain.com or *.yourdomain.com).

Department Name: The name of your department within your organization. If this is not applicable, go ahead and enter the organization name twice.

Company Name: The full legal name of your organization. For example, if your organization is named Example Company Name, Inc, but goes by Example, enter Example Company Name, Inc.

City: Usually the main office of your organization. The city does not need to be the city where you or your server is located.

State: Usually the location of your organization's main office. Once again, this does not need to have a bearing on your current location or the location of your server.

Country Code: If this is not familiar to you, you can find your country code here.

Password: You will need your password to modify your keystore later. This password should be a minimum of six characters in length.

Click the button to "Submit".

A screen should appear with a link to download your keystore file. You can name the keystore anything you like, give it a .keystore extension.
If there is also a link to download your CSR, download and save that file now. Otherwise, go back under "SSL Certificate Management" and choose to "Retrieve CSR".


You will have to select the keystore file that was just created, enter your password, and then click "Submit".

A CSR will usually be saved as a .csr or .txt file.

The entire body of your CSR file will need to be copied and pasted into the box provided during DigiCert's online order process.

When asked by DigiCert to select your server type, make sure to select Java.

After you receive your SSL Certificate from DigiCert, you can install it.
Generating a CSR for Issuing your SSL Certificate for a Cisco Mobility Server
How to generate an SSL Certificate Signing Request for your Mobility Server