How to Install an SSL Certificate
An SSL Certificate is a text file with encrypted data that you install on your server so that you can secure/encrypt sensitive communications between your site and your customers.
After you create a CSR (certificate signing request) and purchase a certificate, our Validation team validates and processes your certificate request. Once validated, we issue your SSL Certificate and send it to you via email. You can also download your SSL Certificate in your DigiCert account.
After you've installed your SSL Certificate, we recommend that you make a backup copy of the certificate and store it in a secure place. If a server crashes or needs to be replaced, it is much easier to secure the replacement server.
When downloading your SSL Certificate from your account, you will need to download an intermediate certificate. Browsers require the intermediate certificate to complete the certificate trust chain. The intermediate certificate links your SSL Certificate to DigiCert's root certificate. Registered Certificate Authorities such as DigiCert must provide a known root certificate before their SSL Certificate can be trusted by SSL-enabled applications (learn more about the role of intermediate and root certificates). Note that for some servers (such as Microsoft) the intermediate certificates are bundled with the SSL Certificate.
Once you have your certificate installed, we recommend that you check that everything is working correctly using our free SSL Installation Diagnostics Tool. Alternatively, for an easy way to find and manage all the certificates on your network, try our free DigiCert Certificate Inspector tool.
Common Platforms & Operating Systems
Microsoft Internet
Information Services
Resources: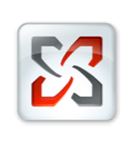 Microsoft Exchange Server
Resources: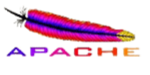 Apache Server (OpenSSL)
Resources:
Tomcat Server (Keytool)
Resources:
Certificate Installation Instructions by Platform/OS
Get The Support You Need, When You Need It
DigiCert has an award-winning in-house technical support team that is here to help you with any digital certificate issues that you have. Our dedication to unparalleled customer support is reflected in the numerous service awards we have won. Nowhere is this better demonstrated than in the hundreds of 5-star customer reviews we have on SSLShopper.com. In fact, DigiCert is the only Certificate Authority with a perfect 5-star rating!
Professional Support Available Anytime!
We try to keep our online documentation as up-to-date as possible. However, if you have a particular article or platform that you would like to see documentation for, please email us.
---
Support Toll Free: 1-800-896-7973 (US & Canada)
Support Direct: 1-801-701-9600
Fax Toll Free: 1-866-842-0223 (US & Canada)
Email: support@digicert.com