SSL Certificate Tools and Support
Free tools to help you manage the entire certificate lifecycle.
SSL Installation Diagnostics Tool
Quickly determine if the SSL certificate installed on your server has been properly configured.
Identify specific installation problems that are preventing proper function of the certificate
Examines which cipher suites are supported, along with other certificate details including expiration date
Checks for Heartbleed bug vulnerability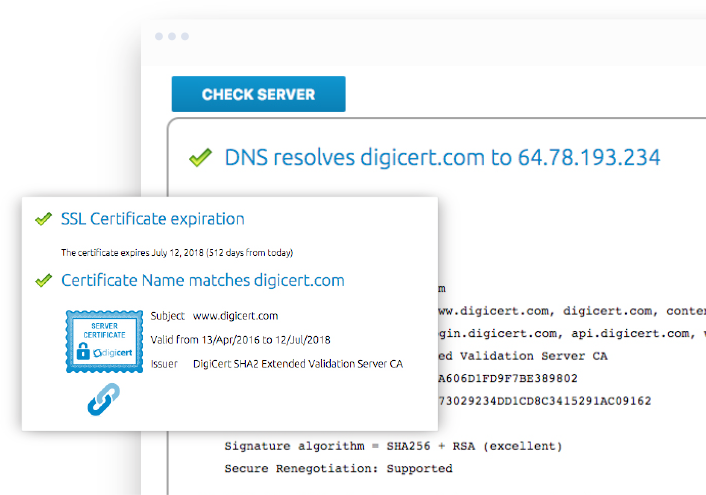 Certificate Utility for Windows
Automate several processes associated with SSL and code signing certificates.
CSR creation, one-click installation and
assigning certificates
The ability to manage, troubleshoot, and
repair certificates
Code signing, batch signing, and verification code was signed correctly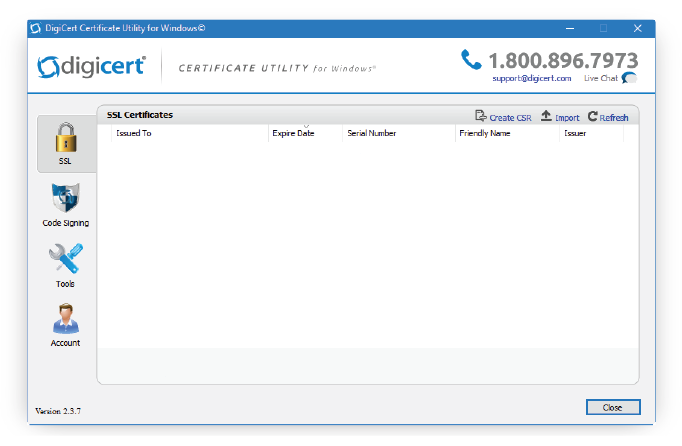 CSR Generator
All SSL certificates require a Certificate Signing Request (CSR) prior to ordering, so you'll need to create one and send it to DigiCert. Use one of our CSR generators to automate the process, available for many major server types and platforms: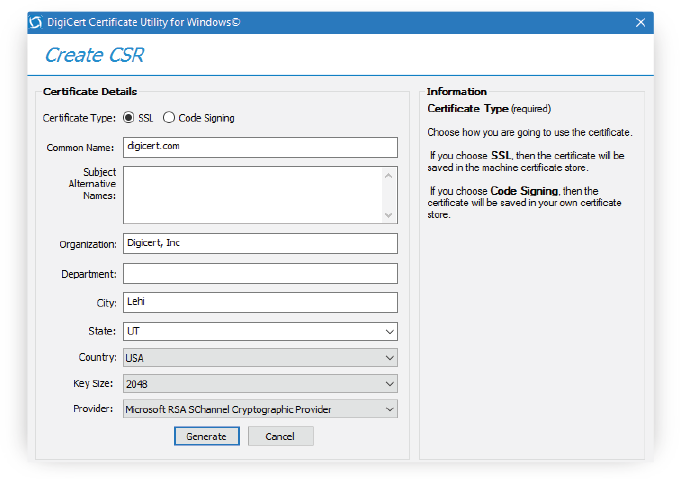 Unavailable