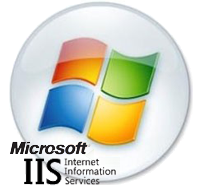 IIS Server SSL Certificate Solutions from DigiCert®
Microsoft IIS SSL certificate implementations are even easier with DigiCert. As a Microsoft recommended certificate provider, all of our SSL Certificates are fully compatible with all versions of IIS.
Your IIS SSL Certificate Management Just Got Easier
Our bundled IIS certificates mean that you only have one file to install (instead of two or sometimes even three). It couldn't be easier!
Also, we provide detailed instructions include video walkthoughs for some of your most common IIS SSL certificate management functions. If you have questions, our knowledgeable support staff is on hand 24 hours to help.
No More Warnings!
Because our certificates are automatically trusted by all major browsers, you can say "goodbye" to those certificate-related warnings that your visitors see on your website. To see a list of browsers that trust DigiCert, please refer to our Compatibility Page.
Get high-assurance SSL certificates for just $139/year
See Pricing
SSL Certificates for IIS Servers
DigiCert offers a wide range of SSL certificates for IIS. The right product for you depends on your specific needs. If you need more information than you see below, compare SSL certificate features to find which is the best for you.
Wildcard SSL Certificates
Secure your entire domain (i.e., *.domain.com), with an unlimited server license included and free unlimited reissues.

UC Certificates
Secures up to 25 names, including internal names and names from multiple base domains. Though designed for use with Exchange, UC certs are frequently used with IIS ssl certificate implementations to secure multiple websites on one IP address.
EV Certificates
EV Certs are designed to prevent phishing and online fraud. They turn the address bar of the user's browser green, telling clients that you are who you claim to be.
2048-Bit Single SSL Certificate
Secure one fully-qualified domain name (with and without the "www").
Do you want to setup multiple secure sites on your IIS SSL server with just 1 IP address?
Often customers ask us if it is possible to setup more than one site on their IIS server using the same IP address and port. The answer is "yes" if it is IIS version 6 and you are using just one Wildcard or UC certificate to secure all of the sites. This IIS SSL certificate Host Header ability can help server administrators who have limited IP addresses to work with.
Do you want to use the same Wildcard or UC certificate on multiple servers?
DigiCert makes it easy for you to take advantage of the Unlimited Server license included with all DigiCert Wildcard and UC certificates. These certificates can easily be exported from one IIS ssl certificate server, and imported to another to be used simultaneously on both! If you prefer to have uniquely keyed certificates on each of your servers, then you can get free Wildcard or UC "duplicate" certificates for each of your servers inside your DigiCert account.
Vaya a nuestra página en español para ayudarle decidir cuál certificado SSL para IIS que comprar para su configuración.
Related:
Quick Menu
Certificate Types