Digital Authentication Services for Signing Code
Digital certificates are used by software developers to digitally sign a program to prove that it has not been altered or compromised by a third party. While software purchased from a retail store is typically considered to be relatively safe, programs downloaded from the Internet are often treated with suspicion because of the widespread proliferation of viruses and malware. And, with a certificate from a trusted Certificate Authority like DigiCert, you can prevent unnecessary warning messages.
DigiCert Customer Reviews:
★★★★★

4.9

(3235)
Code Signing
Certificates

Digitally Signed Software

EV Code Signing Certificates

Digitally Sign Software with Extended Validation

Product Information
Pricing
As low as $178/yr
As low as $331/yr
Compatible with all major platforms
Two-factor authentication using hardware token
Re-key certificate for free during entire validity period
Encrypted Digital Signature
Instant Reputation with Microsoft Smartscreen Filter

(per year,
three year term)

Buy Now

Learn more »





$331 USD

(per year,
three year term)

Buy Now

Learn more »


EV Code Signing Certificates
The Gold Standard for Authentication and Security

Establishes reputation with SmartScreen
Extended validation verification
Prevents unnecessary warning messages
Code Signing Certificates
Digital Authentication Service for Signing Code

Protects your code
Prevents unnecessary warning messages
Increases user confidence and security
Protect Your Code
with a Digital Signature
After all the hard work you poured into developing your new code, the last thing you want to risk is having hackers modify your code with malware after you release it into the wild. The best way to prevent this from happening is to digitally sign your code, allowing your customers to verify that what they just downloaded is authentic and safe. Code signing not only allows you to protect your customers and their data, but also the reputation of you and your code.
Utilizing the most secure encryption algorithms available, DigiCert code signing certificates work with all common platforms, including Adobe Air, Authenticode, JAR Files, Kernel Mode Drivers, OS X Apps, and VBA Scripts for Office 2010.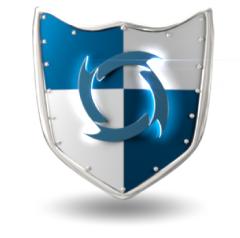 Code Signing
Users are already wary of applications that they download and install; and unsigned code presents frightening warning messages in an attempt to limit the chance of malicious code harming a user's PC, device, or network. However, with a standard code signing certificate you give your code a digital signature, indicating that the code belongs to you and has not been corrupted with malware and also preventing warning messages.
By buying a DigiCert code signing certificate you can give users the same level of trust in downloaded software that they have in shrink-wrapped software they purchase from a retail store.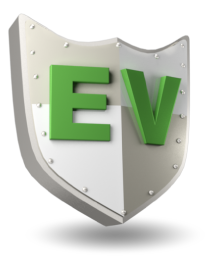 Extended Validation (EV) Code Signing
EV code signing combines all of the regular benefits of digitally-signed code with a rigorous extended validation process. Because of this extended process, code that is signed with an EV certificate helps establish your reputation with Microsoft's SmartScreen® Application Reputation filter. DigiCert partnered with Microsoft® to make it so that software signed using a DigiCert EV code signing certificate can immediately establish reputation in Windows® 8 and Internet Explorer® 9 and 10.