Learn Who We Are & How We Do Business
DigiCert is a U.S.-based Certificate Authority located in Lehi, Utah, and has provided SSL Certificates and SSL management tools for over a decade. While other CAs offer a variety of products unrelated to encryption, DigiCert is solely focused on SSL innovation, which is paired with unmatched customer service.
DigiCert provides a full line of SSL Certificates, tools, and platforms for optimal certificate management. We are industry leaders and work with manufacturers, government entities, educational facilities, and healthcare providers to provide secured communication.
Trusted by Leading Enterprises
DigiCert serves over 115,000 customers in more than 180 countries. Our customers come from every industry, including e-commerce, education, financial, government, and healthcare, but all have one thing in common: they trust DigiCert as their partner in online security.
Learn more about our customers »
Award-Winning Customer Service
DigiCert has an award-winning in-house technical support team, and has some of the fastest certificate issuance times out of any CA. We don't outsource or have phone queues because support is one of the most crucial parts of our brand. Our support team will answer questions about any certificate—not just a DigiCert certificate.
An Industry-Leading CA
DigiCert is one of the few Certificate Authorities that dedicates time to advancing SSL technology. DigiCert is a founding member of the CA/Browser forum and assisted in developing the Extended Validation Certificate. In addition, we have spent considerable time making sure our OCSP/CRL latency times are over 4x faster than our competitors.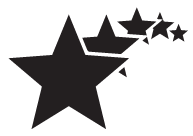 5-Star Reviews
DigiCert is the only Certificate Authority to have earned a 5-star rating on SSLShopper.com. These authentic reviews highlight all of the greatest aspects of DigiCert: exceptional customer support, ease of managing certificates, fastest issuance speeds, and more.
The DigiCert Difference
Shop By Product
SSL Certificates