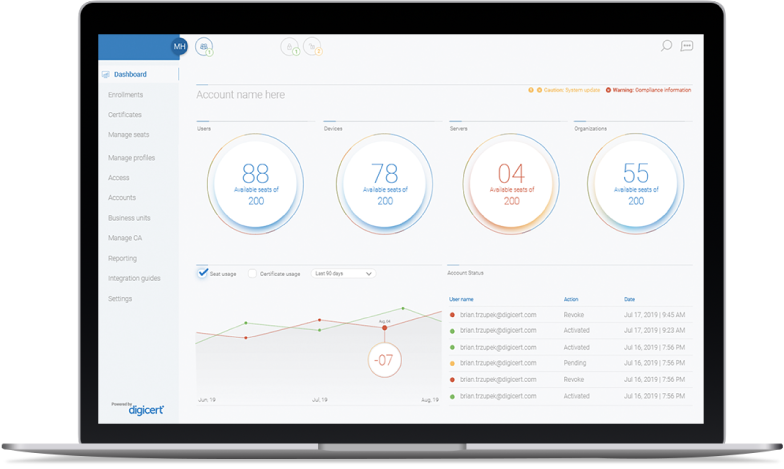 The most flexible solution for identifying, validating and securing all your users, systems and devices.
In-country
Global control.
Local deployment.
DigiCert Enterprise PKI Manager meets you where you are and was built from the ground up to meet even the most stringent regional and local deployment requirements.
Flexible deployment
Options for in-country, air-gapped, private or public cloud, or hybrid. Dynamic, nearly instantaneous ICA creation with advanced permissions and access control.
Rapid rollout
Launch in minutes or hours instead of days or weeks.
Lower cost at scale
Docker containerization means a light footprint and the ability to scale up or down as your needs change and grow.
Never worry again
Automatic orchestration and continuous updates ensure your business-critical applications remain secure and optimized, while maintaining local compliance and audit requirements.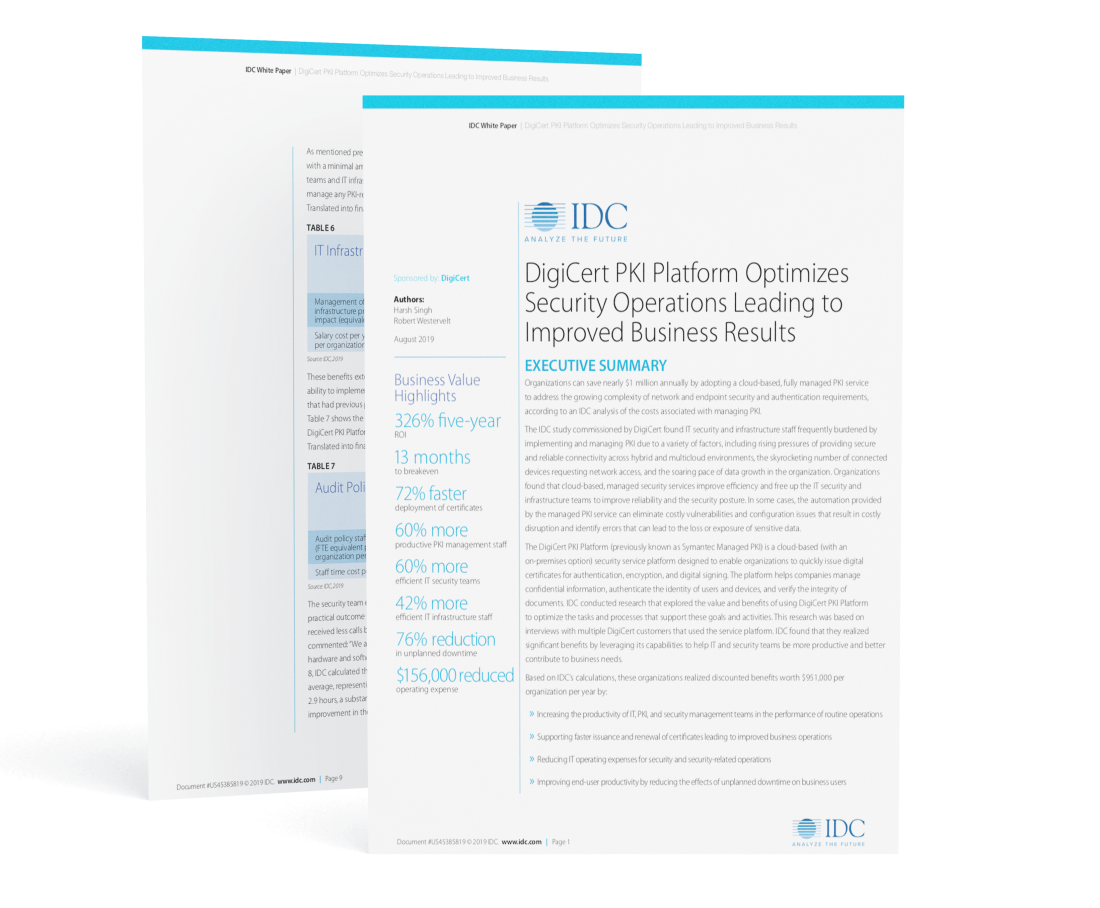 The real value of modern PKI
Modern PKI is widely seen as a virtually universal solution for the complex demands of digital security. But is it really a good investment for the average organization—and is now the right time to invest?
Explore the new study from the IDC to learn why implementing modern PKI may be the smartest decision you make this year. And next year. And so on.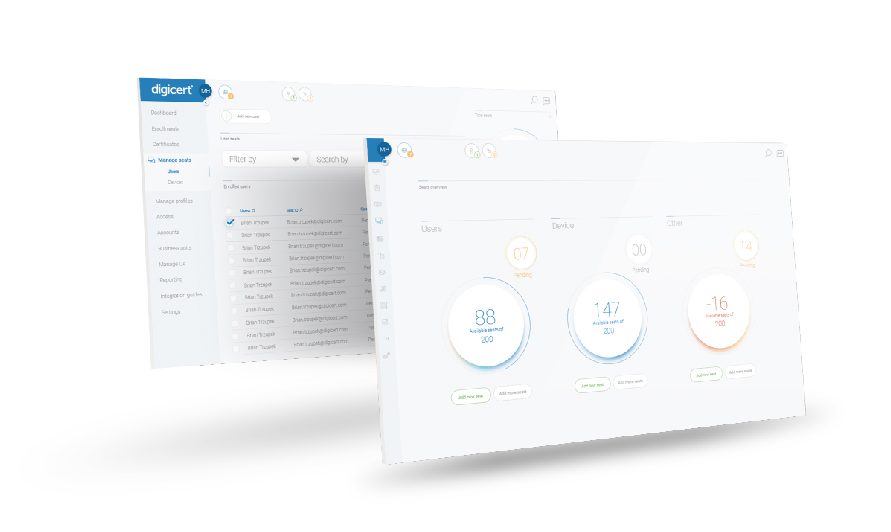 Enterprise
A unified approach to enterprise PKI management
DigiCert Enterprise PKI Manager is the most flexible and scalable solution for authentication, encryption, secure email, and digital signing in midsize and large enterprise organizations, with a container-based architecture that deploys anywhere you need it so you can roll out new services in a fraction of the time.
Unprecedented flexibility
Deploy in any environment to meet the specific requirements for your initiative with scale-as-you-go licensing for users, devices, servers, and organizations.
Complete control and total visibility
Securely designate and delegate issuing and management privileges. Monitor system activities and resource consumption. Discover and manage every certificate in your enterprise. All in one place.
More features. Fewer clicks.
Enjoy automated once-manual processes, seamlessly integrates with business-critical applications and streamlines the features you use most.
Faster roll-out. Lower total cost.
Deploy new services in a fraction of the time with an innovative container-based infrastructure that delivers consistent, reliable performance and extremely efficient resource management from development to production.
Speak to an Identity Expert about PKI Solutions