Learn Why DigiCert Has the Highest Ratings of any Certificate Authority in the World
DigiCert is one of the premier Certificate Authorities in the world and has been providing SSL Certificates and SSL management tools for over a decade. We pride ourselves in being a cut above our competitors, but what really sets us apart is what we like to call "the DigiCert difference."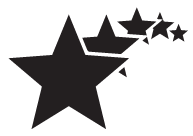 5-Star Reviews
DigiCert has the highest ratings of any Certificate Authority in the world. In fact, we are the only Certificate Authority to have earned a 5-star rating on SSLShopper.com. These authentic reviews cover customer support, ease of managing certificates, issuance speed, and overall customer satisfaction.
Award-Winning Customer Service
DigiCert's award-winning support team is available when you need them—whether it's on the weekend or in the middle of the night. DigiCert also has some of the fastest certificate issuance times out of any CA—we can even issue an EV certificate in a matter of hours! DigiCert thinks that support is one of the most crucial parts of our business, so we don't outsource or have phone queues.
When you call DigiCert you will talk to someone who genuinely enjoys their job and is happy to help you with any issue you might have for FREE and without any obligation. We help each of our customers through every step of their CSR creation and certificate installation processes. This may seem hard to believe since most of our competitors offer little or no free support; however, we challenge you to call now and give us a chance to show you how easy working with us can be.
Call now! 1-800-896-7973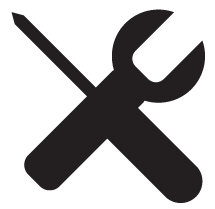 Free and Effective Tools
DigiCert is an agile and flexible company that often makes customized changes to meet customer needs. A good example of this is the large selection of free tools that we developed to make managing SSL Certificates easier and more effective. Some of our most popular tools are the SSL Installation Diagnostics Tool and the Certificate Utility for Windows.
With the SSL Installation Diagnostics Tool you can check a certificate's chain and locate any problems with your certificate installation. All you need to do is enter the IP address or URL where the certificate is installed. The SSL Utility for Windows helps you manage, troubleshoot, and fix the SSL Certificates on your server—all without opening command prompt to run special certutil commands or dig through the MMC Certificate Snap-in.
Thought Leader
DigiCert is a founding member of the CA/Browser forum, assisted in developing the extended validation certificate, and worked in conjunction with Microsoft to develop and promote the use of Subject Alternate Names in SSL Certificates. We have also spent considerable time making sure our OCSP/CRL latency times are over 3x faster than our competitors'. While it's true that each Certificate Authority's base technology is similar, DigiCert is one of the few Certificate Authorities that dedicates itself to advancing SSL technology.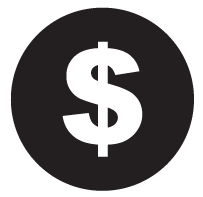 Best Value
DigiCert only offers top-shelf digital certificates—all of which feature superior protection at a fraction of the cost. When it comes to your peace of mind, DigiCert is an unbeatable value. Lost your private key? Changed your domain from www.yourname.com to secure.yourname.com? Just want to see if we really mean "unlimited" and "free" when we say "unlimited free reissues"? No problem. With any DigiCert certificate, you can reissue your certificate for free—whenever and for whatever reason. And with DigiCert's innovative use of Subject Alternative Names, a DigiCert SSL PlusTM Certificate secures both www.example.com and example.com. That's why we call it SSL plus!
Satisfaction Guaranteed
At DigiCert, we believe your purchase is not final until you are completely satisfied. If for any reason you are not satisfied with your certificate within 30 days, we will refund you the full amount. No hassles, no delays, and no questions asked. Or, if you decide you want a different certificate, we will apply the full amount of your current certificate toward your new certificate.
DigiCert also offers one of the biggest warranties of any Certificate Authority at $1 million. Our strong warranty gives you the satisfaction of knowing that if you are supplied with an improperly-issued certificate, your customers are protected by DigiCert.
The DigiCert Difference
Certificate Types