PKI Solutions: Trusted, Scalable, Flexible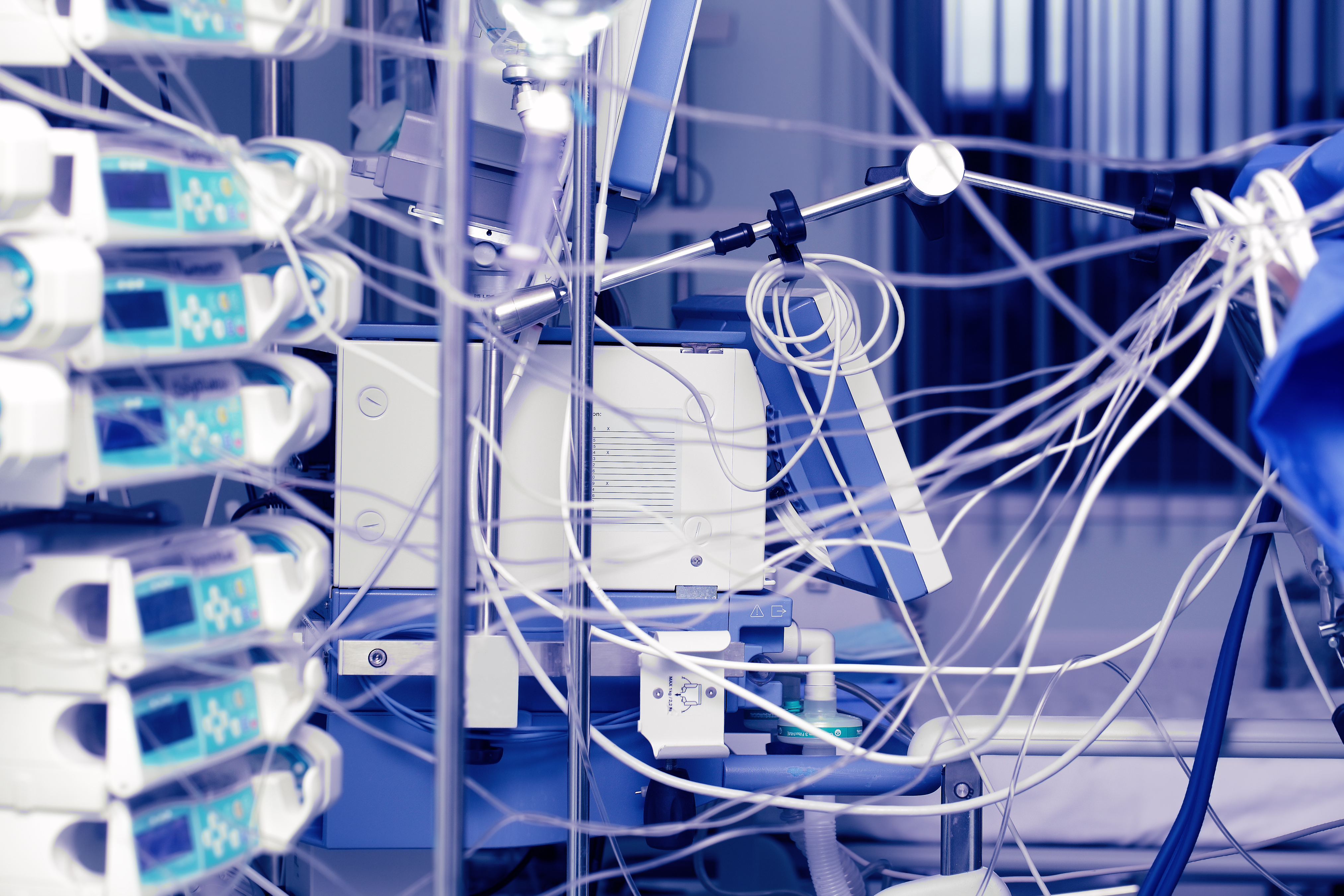 The global Healthcare Internet of Things (IoT) market is estimated to grow from 32.47 billion in 2015 to 163.24 billion by 2020. The benefits of connected medical devices are impossible to deny. But these capabilities and conveniences introduce risks to patients and healthcare providers if left unsecured.
DigiCert uses robust Public Key Infrastructure (PKI) solutions, including digital certificates, to ensure these critical connected devices are secure and the patients using them are kept safe.
To talk to a PKI expert, call 1-855-800-3444 »
Trusted Solutions for Connected Medical Device Security
Public Key Infrastructure (PKI) is a fundamental aspect of security for Internet of Things (IoT) devices. As an accepted and well-established standard, PKI is a core component of data confidentiality, information integrity, authentication, and access control. Using PKI, DigiCert delivers the critical authentication, encryption and signing certificates needed to secure connected medical devices.
Identity & Authentication
DigiCert's Healthcare IoT PKI solutions deliver proper authentication of connected medical devices, services, smart systems, and users without relying on user-initiated factors, such as password policies and tokens, to make sure that only trusted connections are made before any messages or data are exchanged.
Encryption
DigiCert PKI encryption provides the elements necessary to secure and keep your communications private. DigiCert digital certificates encrypt sensitive and non-sensitive transmitted data, securing information exchanged between devices and systems, bolstering both privacy and security.
Data & System Integrity
DigiCert signing services provide a way to verify that software, firmware, drivers, data, or configuration settings have not been changed or tampered with by unauthorized sources, allowing organizations to maintain greater control over intellectual property.
Learn More from Our White Paper
PKI: A Trusted Security Solution for Connected Medical Devices
Thousands of medical devices in use today do not use proper authentication or encryption, leaving patients' and healthcare organizations' data vulnerable. Our white paper addresses the following:
Inherent risks associated with unsecured connected devices
Important considerations for organizations seeking to use an internal CA
Multiple use cases for SSL/TLS Certificates
Learn why PKI is the best security solution for Internet of things devices.
Talk to a Healthcare IoT PKI Expert
If you have specific questions about our PKI solution for securing Healthcare IoT devices, please enter your information in the form below, and an Healthcare security expert will contact you for a personal consultation.
Request More Information
Fill out this form to request more information or call an expert at 1-855-800-3444