Flexible, Scalable, Trusted for IoT Platforms, and Connected Devices
By 2020, an estimated 25 billion devices will be connected to the Internet of Things. As these devices become more integrated in our everyday lives, they require innovative security solutions to protect end users from eavesdropping or malicious attacks.
Correctly implemented, PKI can build and support security and trust in IoT ecosystems and connected devices. PKI's role in IoT provides strong identity authentication and creates the foundation of trust that systems, devices, applications, and users need to safely interact and exchange sensitive data.
To talk to an expert, call 1-801-877-2119 »
Let us Contact You
| | | |
| --- | --- | --- |
| | The Complete IoT Security Solution | |
Identity & Authentication
DigiCert IoT solutions deliver the critical authentication of users, systems, and devices without the need for tokens, password policies, or other user-initiated factors ensuring connections with trusted users and devices.
Encryption
DigiCert SSL encryption inherently delivers the essential elements of privacy. SSL certificates can be used to encrypt data in motion and secure information being communicated between systems and devices.
Data & System Integrity
DigiCert signing services maintain that software, firmware, drivers, data, or configuration settings have not been altered or tampered with, ensuring greater control over intellectual property.
| | | |
| --- | --- | --- |
| | Why Use PKI for the IoT? | |
PKI is the trusted security solution for protecting system, consumer, and patient devices and personal data.
PKI Is Secure
PKI provides the highest level of authentication and encryption to ensure data integrity for IoT devices.
PKI Is Scalable
PKI systems provide the components required to manage the provisioning and management process of device certificates and keys throughout a device's lifecycle.
PKI Is Flexible
PKI security allows for a variety of deployment approaches and this makes PKI the most flexible solution for securing IoT devices.
PKI Is Trusted
PKI's existing infrastructure of identity vetting completed by publicly trusted and audited Certificate Authorities provides the necessary foundation for IoT organization authentication.
| | | |
| --- | --- | --- |
| | Scalable, Custom Solutions for All Industries | |
DigiCert's PKI for IoT systems and devices meets the needs of projects of all industries and sizes. Leveraging our industry-leading certificate management platform and robust, scalable deployment systems and APIs, DigiCert brings end-to-end security and management for the Internet of Things.
Smart Technology
IoT PKI enables enterprises to securely use technological advancements for business automation. Many enterprises today are finding that PKI meets the IoT demands for security, scalability, and flexibility.
Smart Home & Wearables
PKI secures the devices and systems we rely on for everyday conveniences, such as home automation systems, smart devices, and connected wearable devices. These devices undoubtedly are changing how we live; security solutions are greatly needed for peace of mind and trust.
Smart Industry
Smart cities, smart grids, smart automobiles, and smart industries need to be built with strong security. IoT PKI ensures secure deployments from the initial stages of infrastructure and product development to production stage of projects.

Smart Medical
Networked medical devices and health information systems need to be secured in order to protect sensitive patient data. IoT PKI ensures privacy, and protects health information systems and PHI on networked devices.
Webinar: "IoT Security: New Approaches to Authenticating Devices"
New Approaches to Authenticating Devices
On Thursday, September 29, security experts DigiCert Chief Technology Officer Dan Timpson and Device Authority Chief Technology Officer and Co-founder Talbot Harty spoke about device authentication challenges most organizations face as well as the new approaches to authenticating devices to protect your company's valuable IoT investments. During the webinar, you can also view a demo on a joint solution for credential provisioning and management.
To view a recording of the "IoT Security: New Approaches to Authenticating Devices" webinar and to download a copy of the Joint Partner Solution Brief, visit
DigiCert and Device Authority Webinar.
Webinar: "Get Smart: Using PKI to Secure the IoT"
New Innovative Approaches to Provide Authentication for the IoT
This webinar features DigiCert CSO Jason Sabin and Leidos Chief Engineer Brian Russell, who discuss how the Internet of Things is using PKI to address IoT authentication challenges. Discover innovative new methods for using PKI to tackle the unique scalability, privacy, and compute constraints of the IoT.
Common use cases demonstrate how digital certificate deployment is used for secure key management as well as to enable trusted device enrollment, authenticated device updates, and more. PKI plays plays a ke in providing reliable identity assurance and encryption for billions of endpoints (e.g. devices and servers) for connected healthcare, automobiles, manufacturing, industrial operations, smart homes and cities, and so much more.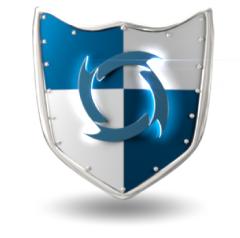 PKI: The Security Solution for the Internet of Things
White Paper: How PKI Is Securing the Internet of Things
Download our executive white paper discussing the security challenges Internet of Things (IoT) providers face and the crucial need of securing communication in IoT ecosystems. It also argues how Public Key Infrastructure (PKI) is the tried-and-true technology solution for authenticating and encrypting device communication.
Talk to an IoT PKI Expert
If you have specific questions about our PKI solution for securing IoT devices, please enter your information in the form below, and an IoT security expert will contact you for a personal consultation.
Request More Information
Fill out this form to request more information or call an expert at 1-801-877-2119