Cloud and CDN Providers
Increase your productivity using our customized, automated SSL solutions
that will keep up with the evolving needs of your network.
Learn More
Why Cloud Providers and CDNs Join
the DigiCert Partner Program DigiCert PKI security solutions and automation tools are ideal for the
on-demand nature of Cloud providers and CDNs.
APIs and custom workflows
Fastest certificate validation and issuance
Certificate management platform streamlines certificate tasks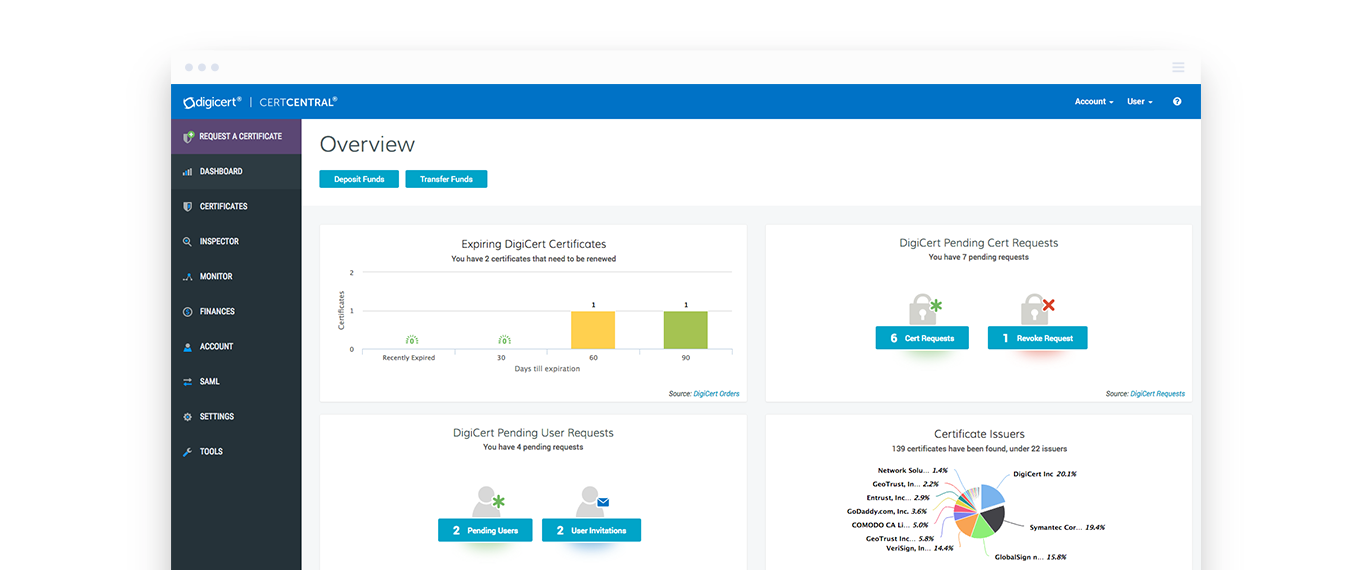 Why Join the DigiCert Partner Program?
PKI Expertise
Whether you need services for deployment, architecture, implementation, or something else, our PKI engineers can ensure you are security-focused from start to finish.
Fastest Issuance and Load Times
Our validation experts issue your certificate within a few hours, not to mention DigiCert OCSP times are up to 8x faster than competitors, making for the fastest SSL in the industry.
Access to Free Tools and Platforms
Dedicated Account Management Team
Our award-winning support team is available anytime to answer whatever questions, concerns, or issues that come up.
Certificate Automation Options
Our REST APIs allow you to automate nearly all common tasks associated with certificate management as well as customize your workflows.
Partner-Only Libraries
We offer special partner access to co-branded marketing materials and resources, so you can deliver value and a better experience to your customers.
Talk to a Partner Program Representative
Wondering how the DigiCert Partner Program can benefit you?
Fill out the form or call 1.801.701.9686.