Mitigate Risks with PKI
Learn why PKI is the solution for securing your website, devices,
internal services, and beyond.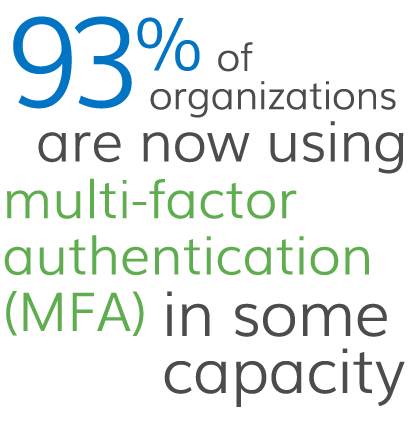 Passwords No Longer Cut It
Your information is as essential as any of your business assets. Adding extra layers of security to your most valuable systems and data is no longer just an option—it's a necessity. With PKI, you can employ advanced authentication and encryption methods to mitigate risks to your network.
What is PKI?
Public Key Infrastructure (PKI) is a system of processes, technologies, and policies that allows you to encrypt and sign data. You can issue digital certificates that authenticate the identity of users, devices, or services. These certificates create a secure connection for both public web pages and private systems—such as your virtual private network (VPN), internal Wi-Fi, Wiki pages, and other services that support MFA.
Have questions? Visit our PKI FAQs.
What is Private PKI?
Private PKI allows you to issue your own private SSL certificates off a unique intermediate root often maintained by a publicly trusted CA. This allows you to tailor certificates around unique needs and deploy on-demand certificates for internal purposes.
Common PKI Use Cases

Authenticating and encrypting email
Authenticating nodes to wireless
Authenticating VPN connections
PKI Isn't Just for Web Security
Despite common misconceptions, PKI is a perfect match for the exploding IoT sector, providing critical authentication measures.
Customizable:
Digital certificates can size up or down to accommodate any type of device
Scalable:
PKI easily scales so you can manage high volumes of certificates effectively
Competitive:
IoT certificates are cost-effective and priced for high-volume