More flexible certificate options
From wildcard to multi-domain and with plans up to six years, we've got you covered.
Get the exact type of TLS/SSL certificate you need. Buy a DigiCert Basic certificate and choose how you want to configure it:
single domain
multi-domain (SAN) for up to 250 domains
wildcard
And now all of these certificates are available with up to six years of coverage.
What is a Standard SSL Certificate?
A single-domain SSL (Secure Sockets Layer) certificate:
Establishes a secure connection between a browser and a server
Encrypts communication—reassuring visitors their sensitive information, such as credit card information, is safe
Authenticates an organization's identity
Places a padlock next to your web address in the browser
EV + DigiCert
Pair advanced security features with the highest level of certificate validation. Extended Validation (EV) certificates are used by the world's largest brands to control their online presence and protect their brand.

Protect your most valuable asset: Your brand.

Build trust in your brand by allowing users to confirm your identity.

https:// at the beginning of the domain name.

DigiCert streamlines the validation process to give you a quick and pain-free experience.
Compare TLS/SSL Certificates
DigiCert offers greater flexibility with every TLS/SSL certificate, including multi-domain additions, wildcard options and now up to six years of coverage with new Multi-year Plans.
Product Features
Number of domains secured
1 (Secures both example.com and www.example.com)
1 (Secures both example.com and www.example.com)
Multi-domain option
Available: Secure additional fully qualified domain names (FQDN), configure in cart for pricing
Available: Secure additional fully qualified domain names (FQDN), configure in cart for pricing
Wildcard option
Available: Secures all subdomains for a single domain, configure in cart for pricing
Norton, Powered by DigiCert Site Seal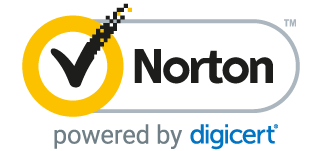 DigiCert Support and Validation
Highest level of TLS brand validation and protection
Compatible with all major browsers
and mobile devices
Warranty
$1.25 million
$1.25 million
Technical Specifications
Standard X.509 certificates
Symmetric 256-bit encryption
RSA public-key SHA-2 algorithm (supports hash functions: 256, 384, 512)
ECC public-key cryptography (supports hash functions: 256 and 384)
Supports 2048-bit public key encryption (3072-bit and 4096-bit available)
Dealing with Multiple Certificates or Certificate Types?
Simplify management, automate issuance, and customize workflows on our enterprise-ready certificate management platform.
Learn More

Why Choose DigiCert for SSL Certificates?

Award-Winning Customer Support
Our experts are available 24 hours a day, 7 days a week, so you won't wait for issuance or for help at any stage of certificate management.

Cost and Convenience

Universal Device and Browser Compatibility

Fastest Issuance and Load Times
Our validation experts issue your certificate within a few hours and DigiCert OCSP times are up to 8x faster than competitors, making for the fastest SSL in the industry.

Strongest Encryption

Access to Free Tools and Platforms

Pioneering Certificate Authority
DigiCert was a founding member of the CA/Browser Forum, and is one of the few Certificate Authorities developing new SSL technology to better protect customers.
Improved SEO and Google Ranking
HTTPS is one of the most powerful ranking factors for organic search, so our SSL certificates will help boost your rankings and overall visibility.

Increased Conversions with Site Seal
Users trust sites that have a website seal clearly on display. One study revealed that over 60% of customers said they abandoned a purchase because a trust logo was missing.
Have Questions about
Standard SSL Certificates?
Check out our support center for all things SSL. You'll find:
Or call our award-winning support team for help: 1.801.701.9600
Connect with a TLS Expert