DigiCert Verified Mark Certificates
Put your mark on email marketing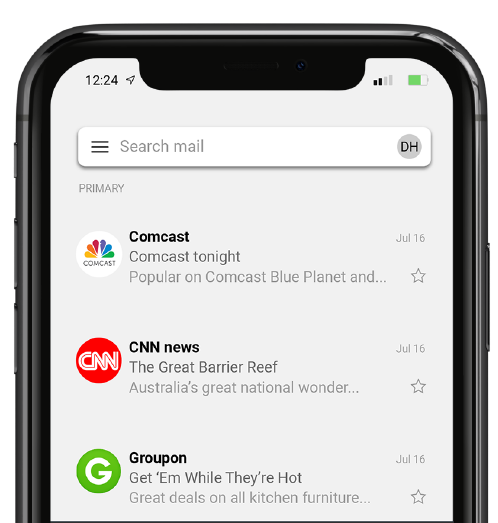 What are Verified Mark Certificates?
Verified Mark Certificates (VMCs) allow companies to render their brand logo next to the
"sender" field in email clients—visible even before the message is opened. Think of it as the
email equivalent of the blue checkmark on Twitter or the verified badge on Instagram.
How does it work?
Logo-verified email is part of a groundbreaking initiative—in cooperation with Brand Indicators for Message Identification (BIMI) and email client providers— to create a more consistent, authenticated and visually compelling email experience for both businesses and consumers. Here's how it works:
Companies will soon be able to purchase VMCs from DigiCert.
After obtaining a VMC, email clients must be able to validate that you are enforcing Domain-based Message Authentication, Reporting and Conformance (DMARC) standards.
Provided you have a valid VMC certificate and demonstrate DMARC enforcement, you will then be able to upload one or more logos to display within email clients. If you have multiple logos, you can choose which will render for each communication flow.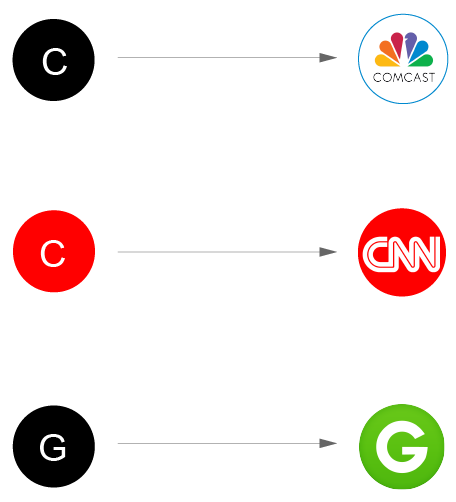 Which would you click?


Five benefits for early
adopters
Ensure customers see your logo in their inbox—even
before they open the email.
Provide an additional layer of protection against
identity-targeted attacks through DMARC compliance.
Deliver a more authentic, recognizable and unified brand
experience from email to conversion.
Distinguish your messaging from the clutter.
Improve deliverability and open rates by 10%.
What can you do now?

Review your DMARC status
Check the current status of your domains. To qualify for a VMC, you must have a DMARC record with "p=quarantine" or "p=reject."
We recommend using the domain checking tool from our partner Valimail.

Ensure your logo is properly registered
Before we can issue a VMC, your logo must be registered with the trademark office so we can validate ownership.

Reach out if you have questions
Contact our team to learn more about VMCs and how your organization can benefit from DMARC compliance.
Logo-verified email is coming soon
Sign up below to be updated when the initiative is ready to launch.